Beauty Therapist
in Auckland
Beauty Therapist
in Auckland
WAXING

SUGARING
PRICING
| | |
| --- | --- |
| brazilian(bare) | 60 NZD |
| high bikini | 40 NZD |
| bikini line | 25 NZD |
| half legs | 40 NZD |
| full legs | 60 NZD |
| underarms | 20 NZD |
| lower arms | 30 NZD |
| full arm | 45 NZD |
| back | 40 NZD |
| eyebrows | 20 NZD |
| upper lip | 15 NZD |
| chin | 15 NZD |
LASHES&BROWS
PRICING


| | |
| --- | --- |
| lash lifting keratin | 60 NZD |
| lash lifting botox | 80NZD |
| lash extension classic light set | 60NZD |
| lash extension classic 1:1 | 90 NZD |
| lash extension 2D | 120NZD |
| lash extension 3D | 120NZD |
| lash extension 4D | 140NZD |
| lash extension 5D | 150NZD |
About me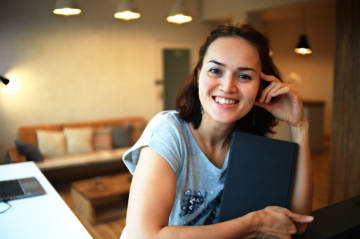 Bare Care founded as a one-woman business located in North Shore Auckalnd. But I grew up into a beauty salon located in such nice place as Birkenhead, which works well for both City (~10 minutes by bus from Britomart) and North Shore. I do

sugaring waxing (sugar wax)

, eyebrow design and

eyelash extension

.
I would like to tell you what makes me different apart others beauty specialist and with what level of care and responsobility I do my job, but I believe, my customers feedbacks below describe their experience better than me.

I provide 3 weeks 100% money back gurantee on any services you receive with me. Get happy with Bare Care or get money back with no arguing.

At this moment we provide such services as:
- Sugar waxing (Sugaring). Male and Female;
- Facial and Body threatments ;
- Hairdressing and Hair Style (Starts from 22 July 2018).


Customer's feedbacks and reviews

Bare Care
53 Birkenhead Avenue
Birkenhead
,
Auckland
0626
Phone:021 203 2245
Price Range: 15-80 NZD

"There are so many good things to say about Marina & Lena but what I appreciate most is their caring professionalism and thoroughness. All appointments are on time and you're a priority. I like that she's got all her attention on me and I never feel rushed. Highly recommend these ladies - I was scared going for my first wax, but Marina put me at ease and made me feel very comfortable, they talked you trough it step by step and I was blown away by the results and excellent technique and experience of these ladies. See you soon !"