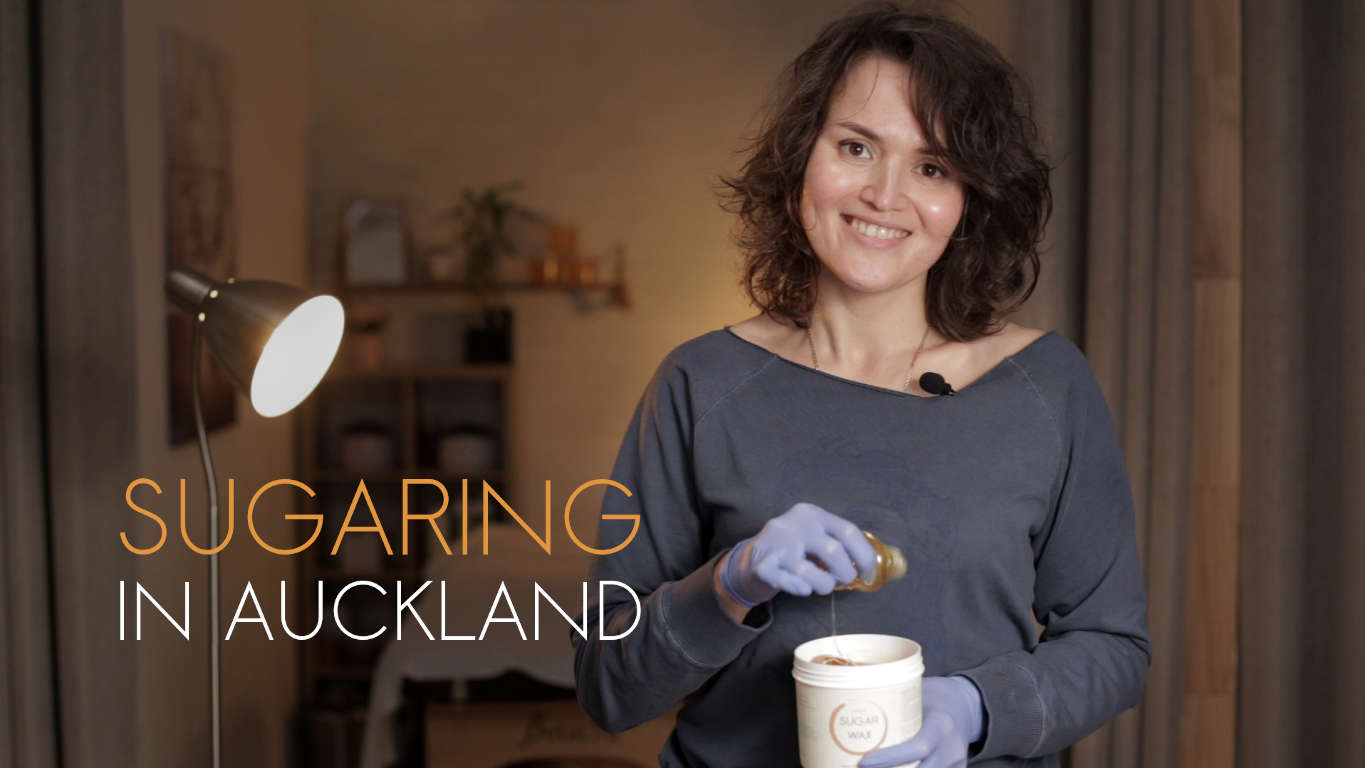 Where to do sugaring waxing in Auckland
Where to do sugaring waxing in Auckland? 
When you are looking for sugar waxing or sugaring in Auckland you need two know at least a few things.
First, the original sugaring isn't well-know in New Zealand yet. There are only a few places in Auckland where you can take sugar waxing with original sugar paste and along with the true manual sugaring hair removal method.
The second concern is the original sugar paste. Many people are mixing up real sugaring with traditional waxing. Some salons advertise sugaring, but in reality, it can be just liquid sugar wax along with classic strip or bandage technique. Such kind of sugaring may give a little better waxing experience during the procedure, but in fact, it is not the classic sugaring in the common meaning of this hair removal procedure. Moreover, the bandage technique is not effective for Brazilian Waxing compare to Brazilian waxing with true sugaring where a specialist may plunge paste much deeper and remove hairs even in the lane between buttocks using the hand apply and dispatch method. Bandage just can't grab hairs as firmly as an original bread of sugar wax made for brazilian waxing. So be aware when you book an appointment for sugaring and at least gather more details about a procedure before you go.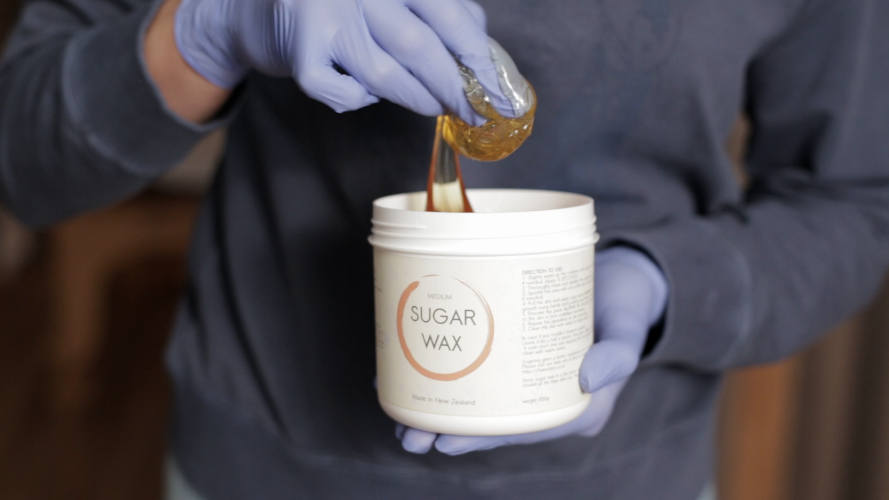 6 Reasons to choose Bare Care to do sugar waxing in Auckland.
 If you are aware of what sugaring is and you know the difference between original sugar waxing and traditional waxing or hot waxing then here are few reasons why Bare Care is the right place to take hair removal procedure in Auckland.
True Sugaring Technique.

Bare Care is a hair removal salon where we use original sugaring techniques - no strips, no spatulas or any other tools, but hands only. Traditional manual or hand method works much better than strips, giving a more comfortable feeling during hair removal procedure and provides absolutely hair-free results.



Original Sagar Paste

If you know exactly what sugaring is and want to find a real sugaring salon in Auckland, then it is who we are.
We use original bread of sugaring paste which Bare Care produces here in Auckland. We make a range of sugaring wax for different epilation zones and environmental requirements. We know that Auckland is a city with a high humidity level and some imported sugar pastes just meltdown in the local environment. Bare Care's sugaring wax is adjusted to New Zealand and Auckland's environment. Our sugar wax has nothing common with those advertised online for D.I.Y. use. 



We do Male and Female sugar waxing services.

Since 2017 Bare Care provides sugar waxing services for both women and men. So far we don't know any other salons in Auckland who do men's sugar waxing. We provide a full range of men's waxing services including male brazilian.



Honest and competitive prices.

There are no hidden prices or extra charges. You may notice that some waxing salons in Auckland charge extra fees for the first visit or if a customer had a break between sessions for more than 5 weeks. At Bare Care, customers pay a standard fee and it doesn't matter when was your last hair removal session or how strong your hair is.



Experience and Social proof

We perform more than 6 000 male and female sugaring hair removal procedures per year and have huge experience in waxing services. We guarantee the satisfaction of each sugaring procedure with 3 weeks of a money-back guarantee. It's also easy to find us online and see customer's feedback. Just google for Bare Care Auckland or find us on Facebook.



Complimentary Beautitiancs.

Last but not least reason to visit Bare Care hair removal salon is our neighborhood and vibe in the salon. We currently share the same roof with BEAUTY HUB NZ, which is a co-working space for the best beauticians in Auckland from our standpoint. It is a good place to receive all essential beauty services in the same place. We put all our afford and soul to build a friendly and welcome environment
So if you are looking for the best place to do sugaring in Auckland then give it a try at Bare Care and we will beat your previous waxing experience.
 
Looking forward to seeing you at our place
And if you are an exceptional beauty specialist, please don't hesitate and contact us
Best Regards,
Marina
Sugaring Specialist in Auckland
021 203 2245